Omega Technologies: Tooling Excellence for Tomorrow's Technology!
Omega Technologies manufactures a proprietary line of tools and distributes the world's top tooling brands. Founded in 1983, Omega Technologies has become one of the world's leading sources and distributors of aircraft and industrial use tooling products. Omega Technologies is continuously working to increase the variety of tools we make available to our customers, while researching and developing ways to improve their strength, durability, and functionality. Omega Technologies products include a complete line of fastener installation and removal tools, drills, countersinks, clamps, reamers, grinders, side grips and more. Omega Technologies also proudly distributes Apex Fastener Tooling and Universal Joints, Sturtevant Richmont Torque Tools, Wera Screwdriving and Torque Tools, Master Power Tools, Wiss Aviation Snips, Utica Torque Tools and Zephyr Fastener Tools. Quality service at Omega Technologies begins with our knowledgeable staff and the conscientious and responsive job we do to assist our customers.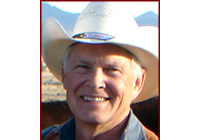 1983 – The Beginning
Founded in 1983 by John Schoolland, Omega Technologies, Inc. has become one of the world's leading sources and distributors of aircraft and industrial use tooling products.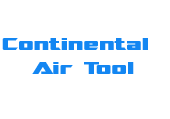 1993 – Aerospace Tooling Acquisition
Omega Technologies acquires the aerospace tooling division of Continental Air Tool.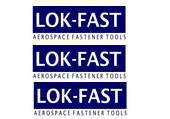 1995 – Lok-Fast Acquisition
Omega Technologies acquires Lok-Fast and introduces a line of torque control and pneumatic tools.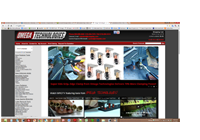 1997 – Website Launch
Omega Technologies becomes one of the first aviation tooling companies to offer products for sale online.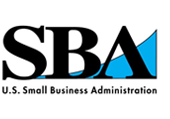 1998 – Exporter of the Year
Omega Technologies is named 'Exporter of the Year' by the Small Business Administration.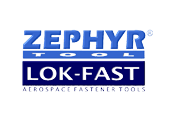 2001 – Company Refocus
With the sale of Lok-Fast to Zephyr Tool, Omega Technologies returns to its' core focus of supplier/distributor of aerospace tooling products.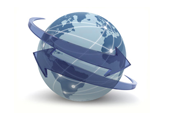 2005 – Internet Expansion
Through its websites, Omega Technologies begins a robust period of growth and expands into general industrial tooling products.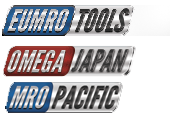 2012 – Global Digital Partnerships
Omega Technologies joins together with distributors around the globe to showcase its' products worldwide.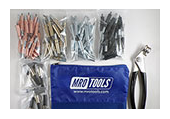 2015 – Amazon & eBay Cleco Fastener Distribution
Omega Technologies, through its' MRO Tools division begins distributing Cleco Fastener Sets, quickly becoming a worldwide leader in Cleco Fastener Tooling.